12-25-2011, 07:23 PM
(This post was last modified: 12-30-2011 06:43 PM by Vic.)
Lois
Moderator


Posts: 262
Joined: Nov-16-2011
RE: Joseph Prince
I have never heard of this guy before so I thought I would check him out first hand.
One of the first things I noticed is there are giant pictures of him all over his web site.
So is a person's focus supposed to be on him or God?A person might say,Well it's his web site
Why shouldn't there be pictures of him on it?Really?
Isn't it supposed to be God's web site? and all about God?
--Quote From charismamag.com on his web site, boldening added by me--
Quote:Prince's messages on the grace of God have influenced worship leaders too.
Grammy-winning musician Israel Houghton says the song
"I Receive" from his latest album, The Power of One,
was conceived

after he heard Prince teach

on God's grace.
Houghton wrote it with Peter Wilson, worship pastor of Hillsong Church London,
and the two men still affectionately call it

the "Joseph Prince song."
So they are writing and singing songs of worship to this guy disguised as songs for God.
I had never heard this song so I listened to it on you tube.It is a nice song to bad they wrote it to worship Joseph Prince and not God.
This is another good reason why you should know where the music you listen to is coming from..even so called christian music has wolves in sheep's clothing.
As I was looking around on his site there is one great big picture of him wearing a belt buckle in one of his pdf files.
I'm going to try to see if I can get that pic and post it.
HA..I got it! I had to take a screen shot of the pdf picture.My screen shot program isn't very good but you can still see
everything clearly.
This is the whole picture of Joseph Prince and his very interesting belt buckle.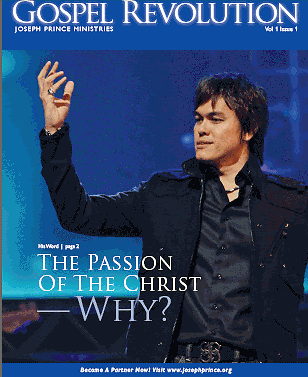 Just one of his belt buckle
These screen shots were taken by me.I did zoom in and out on the picture and crop the picture.
I did not do anything to change or alter this picture in any way, shape or form.This is the belt buckle he is wearing.
What is it?What does it mean? I personally do not know but I will look into it.
I also noticed while doing an image search on him that 99.9% of the pictures of him out there
he is cut off at the waist so you can't see his belt buckle[s].Maybe he enjoys wearing these occult looking buckles so they try to
hide them from everyone by cutting all his pictures off at the waist??I'm only speculating..but it does seem odd to me.
---
Whosoever transgresseth, and abideth not in the doctrine of Christ, hath not God.

He that abideth in the doctrine of Christ, he hath both the Father and the Son.(2John 1:9)
User(s) browsing this thread: 1 Guest(s)